---
Welcome to The Tbucket WebRing Home page. This web ring is dedicated to Tbucket fans everywhere. This is a great way for fans to find more sites on the web. Joining the ring is totally free and it is a great way to get more people to look at your site. By placing your page in the ring and adding the links to your page, it will be possible to travel from page to page and eventually end up back at your starting point. If you have or know of a Tbucket related page that should be part of this ring, then let them know about it. All you have to do is place the link seen below on your page and fill out the four lines below.
This is just one small way to help promote the greatest little rod that was ever built. By banding together we can all contribute to the exposure that this Ultimate Street Rod so richly deserves......In the near future we hope to add many more features to The Tbucket WebRing such as, a Message Board, Question & Answer Forum, Feature site of the month, Event Calendar to name just a few.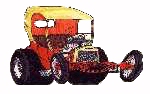 Click here for a list of the Tbucket Sites.
---
TO JOIN:
1. Save This set of three [ jpg ] images to your server. To save images, right click on the images.


2. The TBucket WebRing will mail you the html fragment to copy and paste to your site after you fill out the form about your page.
Sample as below! Click here to fill in your information about your site.
This TBucket site owned by Tbucket WebRing coordinator.
Click [here] to join The TBucket WebRing or List TBucket WebRing Sites]

3.[ READ CAREFULLY ] After you have made your submission and received your code - Please place the code in your page as soon as possible. We will visit your site within 24 hours to confirm that the code is correct. If your code is missing when visited - your submission will be removed from the queue and you will be required to submit again.
---
Editing your page information:
---

This site is owned by The TBUCKET WebRing coordinator.

---
E-mail to TBUCKET WebRing